Dunnville is not only my home but also my family. I am a direct result of the ministry and influence of DCC. Being the current Senior Pastor of DCC is one of the greatest experiences of my life. I pray daily that I am able to be used by God to accomplish His will and work in the lives of the people at DCC and in our surrounding community. I enjoy the responsibility of challenging and motivating people to live beyond themselves in full dependence of God.
As a ministry team, we have the ability love and serve people in a way that will change their lives forever.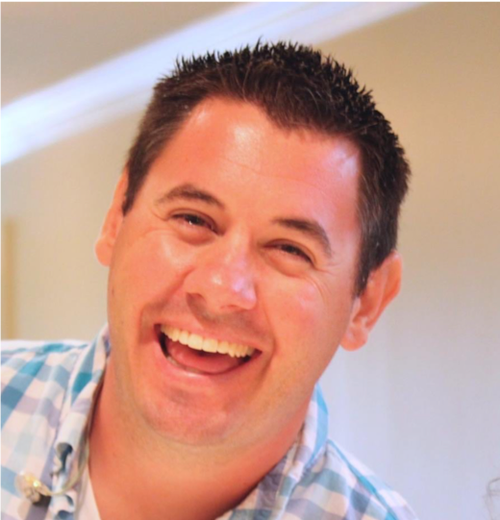 I love the opportunity of being a part of every family at DCC! It is incredible watching kids grow up developing a faith of their own. My mind is blown how I have seen life change and lives impacted through discipleship!
I have visited many churches through invites and travel through the years, and there is no place like DCC! Being the only current elder could be a huge burden, but our two pastors inspire me!
Abana Land & DCELC Director
Through the years I have been given the name "Baby Whisperer." Many say that it's because I know what is going on with kids, especially the little people I work with. I don't see it that way. Jesus says to have "child like faith!" I got that down. I don't wanna grow up! I love kids and teaching them about the Bible!
I love seeing kids discover the love of God and the amazing truths that we unravel in His word every week. Seeing them start to grow in their faith is the most rewarding part about my role.
I love people. And even more than that, I love to help people and to make them smile. As a Guest Services Director, I am able to do both. As one of the first points of contact each person walking through our doors on Sunday morning has, I (along with my team members) get to offer them a warm welcome with a smile. Whether the task is as simple as handing them a bulletin, checking their child into one of our children's environments, escorting them a comfortable seat in our sanctuary, offering a warm cup of coffee, or providing an umbrella on a rainy day....when I receive a smile in return, my passion for helping people and serving our Lord is continually ignited.
Guest Services Assistant Director
For a guy who normally tries to stay below the radar and be as unnoticeable as possible, it's out of character to be the first/last person a lot of people see on Sunday mornings! I'm inspired by the hope that I make everyone feel welcome, safe and at home free of judgmental looks or scorning stares.
It is a great joy of mine to be able to help our worship team develop their talents and helping them take their talents to the next level! It is so cool to see people give the extra effort they didn't think they had in them.
I enjoy getting to helping all those who attend our services by removing as many obstacles as possible for the body to be able to worship freely!
Production & I.T. Director
I love the tech side of worship! Seeing people engage with what is on the screen or coming through a speaker to their heart. There is no greater joy than creating an experience for people to able to worship God richly, and for our worship teams and pastors to be able to sing and speak confidently.
One day I was complaining to a wonderful friend and mentor about being tired from all the running that my wife and I were doing. Mainly, I was frustrated with all practices and games that my daughter was a part of at the time. He interrupted me and said, "Gary, one day after your kids are grown and out of your home, you will find yourself sitting in your home wishing you had a ball game or something to go to." That was an eye opener for me!